Tel: 86-546-8221951
Fax: 86-546-8521870
Email : lvqh@mindeoil.com
Address: No.739, Dongying District, Dongying City, Shandong Province, China
Zip Code: 257061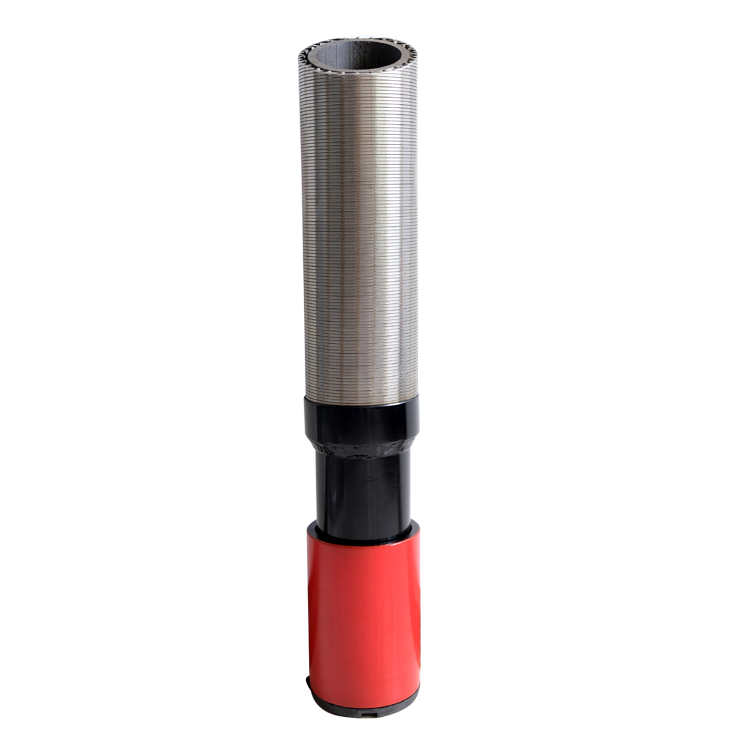 Wire wrapped screen pipe is one of the most popular sand control equipment with long history due to its keystone structure slot and fine sand control accuracy. It can be used in oil well, water well and gas well for the following application: SAS, ICGP, OHGP, CHFP.
The wire wrapped screen usually includes three parts, basepipe (perforated or slotted), wire shroud (including wires and ribs) , welding rings.
For water wells, wire shroud without based is used, called Johnson Screen Pipe.
According to formation medium particle size, we will propose wire wrapped screen with different slot width.
Following are main technical specifications of wire wrapped screen pipe.
| | |
| --- | --- |
| Size | 1.9"-7-5/8" |
| Length | 1-12m |
| Basepipe Grade | API Spec 5CT J55, K55, N80, L80-1, L80-9Cr, L80-13Cr, P110, P110 Cr13S, TP110H, 80SS, 90SS |
| Wire Material | Stainless Steel AISI 304, AISI 316L |
| Packing | In Bundles |
| Application | Downhole Well Completion, SAS, ICGP, OHGP, CHFP |
Dongying Mingde Petroleum Technology Co., Ltd is a professional manufacturer factory for downhole sand control screen pipe, including slotted liner, perforated liner, wire wrapped screen pipe (conventional type, non-welded type and direct wrap screen), premium metal screen pipe. The well completion team will provide one stop solution including sand control program propose, downhole sand control screen selction, sand control tools assembly and site engineering supervision. Any further inquiry, you are welcome to contact the sales engineer.